At Killergram we have shot Anaya Leon extensively as she is one of the UK's sexiest hardcore Ethnic performers. Her chameleon exotic looks mixed with her amazing high energy scenes make Anaya Leon "pure porn gold". Simply stunning.
Latest Updates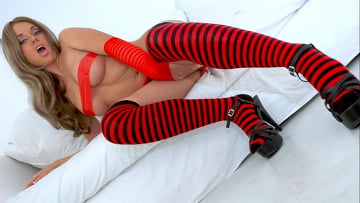 7th February
- The beautiful Miss Anaya Leon features on today's update as she takes on a monster cock for "Cream My Cunt".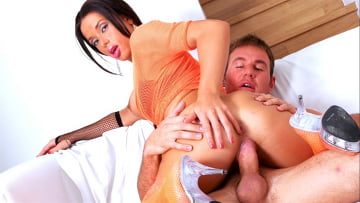 26th October
- The beautiful Miss Anaya Leon looks as hot as ever on Sunday as you are treated to one of her "Hardcore Rock Chicks" sessions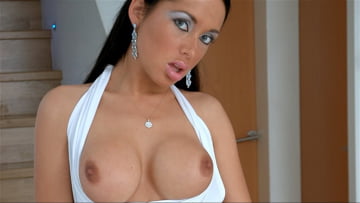 5th October
- Ethnic Stunner the fantastic Miss Anaya Leon makes a Sunday appearance in "Cream My Cunt"
24th August
- Killergram delve back into their content library to bring you a fantastic spit-roast scene from the amazing Miss Anaya Leon. It's a good job that we s
hot a such a content pool last year of girls like Anaya, Tia Layne, Delta White and Carmel Moore and Jamie Brooks. That way we can keep our members happy..Honest :)
...Read More
27th July
- The beautiful Anaya Leon is in big black cock action in "Baby Loves The Shaft"
25th June
- It's all about one of the sexiest babes in the game as the stunning Anaya Leon takes on a very well hung stud for "Brown Sugar Rush"
12th June
- Killergram welcome back the stunning Miss Anaya Leon as she has a deep workout with a Gym Freak for "Girly Riders"
28th May
- The beautiful Anaya Leon is back for another session
14th April
- Ultra-Sexy, Anaya Leon gets into some heavy stud training in "Brown Sugar Rush"
10th January
- The week ends with an Anaya Leon update to wrap things up for another action packed 7 days
12th December
- Anaya Leon is back in a session for "Sexy Club Babes"
31st October
- The Handyman is called out to service sex addict Anaya Leons greedy cunt. This girl goes down on the handyman to find out he has a massive fat cock a
nd she cant wait to get her pussy lips stretched before tasting his cum. This slut really loves it!
...Read More